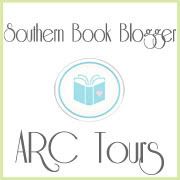 Hi there!
I'm honored to be a part of the Southern Book Bloggers Poison ARC Tour! Poison just happens to be Bridget Zinn's debut YA novel, so of course it counts for the 2013 Debut Authors Challenge as well! YAY!
So, let's talk about this book shall we?!
Sixteen-year-old Kyra, a highly-skilled potions master, is the only one who knows her kingdom is on the verge of destruction—which means she's the only one who can save it. Faced with no other choice, Kyra decides to do what she
does best: poison the kingdom's future ruler, who also happens to be her former best friend. But, for the first time ever, her poisoned dart . . . misses.
Now a fugitive instead of a hero, Kyra is caught in a game of hide-and-seek with the king's army and her potioner ex-boyfriend, Hal. At least she's not alone. She's armed with her vital potions, a too-cute pig, and Fred, the charming adventurer she can't stop thinking about. Kyra is determined to get herself a second chance (at murder), but will she be able to find and defeat the princess before Hal and the army find her?
When I first saw the cover for Poison I automatically knew this would be a book I would really get into. The cover is reminiscent of classic fairy tales but also has more modern themes woven in.  The cover does a good job of depicting the story itself – classic fantasy mixed with more contemporary themes. Plus it's just a really pretty cover…and look at the pig!
The main character Kyra is not your average girl. She has a ton of secrets and is on the run, although you don't find out from what until a little ways in. She is multifaceted character with conflicting feelings and emotions which makes her pretty darn relatable. Kyra is emotionally scarred, and on habit (and necessity), tends to protect herself from the world by building walls and pushing people away.  And while she is fiercely independent, she is also incredibly loyal and will stop at nothing to do what she believes it right. In some ways, Kyra reminds me a lot of  Katniss Everdeen.
Zinn's writing is pretty humorous and Kyra can be pretty sassy sometimes. I really enjoyed this aspect of the story, it kind of freshened up the traditional fantasy/fairy tale genre and made it more modern. There were a few scenes and dialog that had me laughing, especially the river crossing scene…you'll know what I mean when you get there.
What I like about the narration style is that we don't know all of Kyra's secrets. She reveals them to us when she wants (or in some cases when others call her out on them), which makes learning about her more realistic.  It's like we're getting to know Kyra as we would get to know someone in real life. The minor characters, Fred, Ariana, and Rosie (yes Rosie is that sweet little pig on the cover!) were also likable and fun, although we don't get to know as much about them as I would have liked.
Honestly, I could see Poison making a really good movie. It has adventure, romance, mystery and some really loveable characters (including the pig).  The whole story would translate well on-screen and I would definitely go see it in the theater.
On another note… if you've also read Jolted by Arthur Slade, you'll know that I'm pretty sure Rosie (the pig) is related to Josephine, Newton's ultra talented pet pig. Two sweet and talented pigs in books? They MUST be from the same family. 
In the end, I finished Poison craving more. I want more Kyra and more Fred and more adventures in this fantasy world they live in. I want to know what happens next, in fact I'm sure most people who read Poison feel the same way, but sadly Bridget Zinn passed away, after battling cancer, in May 2011, so we won't get any more of these characters. To read more about her story visit her website. I do want to be clear about something though, her book stands alone on its own merit without the unfortunate circumstances behind it, which is, I think, very important.
If you are in the mood for a delightful fantasy (and why wouldn't you be?!) then you should definitely pick up Posion by Bridget Zinn, you wont regret it. The story is perfect for middle school aged readers and those of us who are a tad bit older *cough cough* and definitely has the BookTasty stamp of approval!
Author: Bridget Zinn
Publisher: Disney-Hyperion (March 12, 2013)

Format: e-galley (ARC)
Length: 288 pages

Series: Standalone

YA/MG: MG/YA

Buy the Book:  Poison