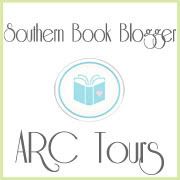 Hello!
I was lucky enough to read Monstrous Beauty by Elizabeth Fama as part of the Southern Book Bloggers ARC Tour. (THANK YOU!)
Fierce, seductive mermaid Syrenka falls in love with Ezra, a young naturalist. When she abandons her life underwater for a chance at happiness on land, she is unaware that this decision comes with horrific and deadly consequences.
Almost one hundred forty years later, seventeen-year-old Hester meets a mysterious stranger named Ezra and feels overwhelmingly, inexplicably drawn to him. For generations, love has resulted in death for the women in her family. Is it an undiagnosed genetic defect . . . or a curse? With Ezra's help, Hester investigates her family's strange, sad history. The answers she seeks are waiting in the graveyard, the crypt, and at the bottom of the ocean—but powerful forces will do anything to keep her from uncovering her connection to Syrenka and to the tragedy of so long ago.
I have to start by clarifying that Monstrous Beauty was my second venture into mermaid fiction and I found it absolutely mesmerizing!  It was so incredibly different from the first mermaid book I've read (Forgive My Fins by Tera Lynn Childs).  Where as Forgive My Fins was a light-hearted teen romance, Monstrous Beauty was a dark and foreboding mystery.
Fama weaves together a story rich in historical fiction and fantasy.  The story is set in both historical and modern-day Plymouth, Massachusetts.  The town is almost a character in and of itself and acts as a means of connecting Hester and Syrenka's narratives to one another. Siren mythology isn't one you hear much about, so I think the historical setting of Monstrous Beauty works well with the story of mythical sea creatures.
Let's talk about these mermaids for a second.  They're not fun frolicking Ariel type mermaids. No.  They're actually dangerous beauties with fins sharp as knives and razor teeth. I like this more traditional approach to the siren mythology which details seductive sirens luring unsuspecting men to their watery deaths. It's just so intriguing and yet Fama makes you question the truth behind the myths.
Each chapter switches from Hester to Ezra and Syrenka's perspective which I loved because both stories were so intriguing. I really felt connected to Hester (despite her unfortunate name) because of her love for history. I was a history major in college and I've always wanted to work as a historical interpreter at a historical site like she does! My husband knows he's taking a gamble if we ever visit Colonial Williamsburg…I might end up in costume and he'll never get me home!
Now, I will say that I did guess the truth to the mystery surrounding Hester's family way before I think I was supposed to, but this didn't hinder my interest in the story in any way. There is one pretty graphic scene, that would make me hesitate to recommend Monstrous Beauty to middle grades readers. All in all, I think readers who are high school aged and older will really enjoy this magical mix of fantasy and history.
Author: Elizabeth Fama
Publisher: Farrar, Straus and Giroux (September 4, 2012)

Format: ARC, paperback

Length: 295 pages
Series: Standalone
YA/MG: YA
Buy the Book: Monstrous Beauty